Business Insurance Products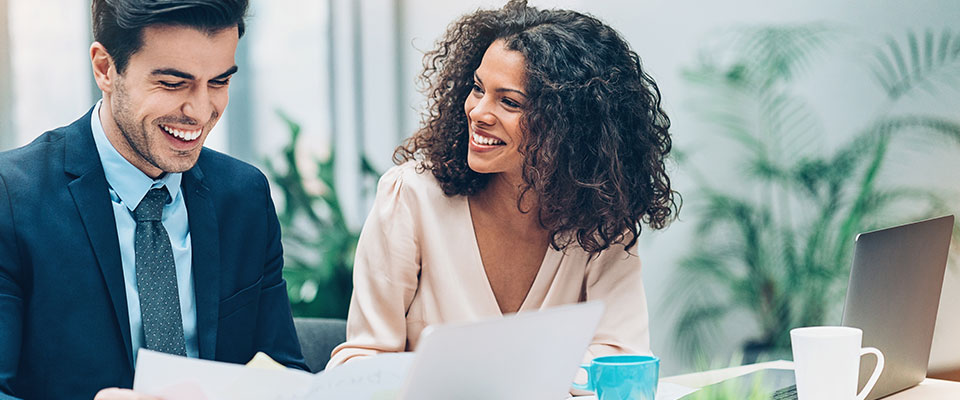 Insurance Solutions for Today's Business Challenges
As a wholly owned subsidiary of Delta Community Credit Union, Members Insurance Advisors is dedicated to providing an industry-leading level of client care and service. Our independent insurance agents will identify critical issues and offer trusted advice with creative solutions to protect business assets from all angles.

We offer a variety of products and coverage options to create a tailored solution to minimize risk and reduce costs. Contact us to walk through your options with one of our insurance professionals.
Insurance Products
---
Workers Compensation

Workers Compensation provides wage replacement and medical benefits in the event of a work-related injury. This ensures adequate coverage for employee incidents and protects the company from the threat of legal action.

Business Liability Insurance

General Liability Insurance coverage provides protection for claims resulting from property damage, bodily injury or personal and advertising injuries that could put business assets at risk.

Business Auto Insurance

Business Auto Insurance provides coverage for costs resulting from an auto accident in a company vehicle, including damaged property and medical expenses.

Commercial Property

Commercial Property coverage provides companies with financial assistance in the event of a fire, natural disaster, theft or vandalism. The policy will assist with the repair and replacement of items such as office buildings, computers, furniture or inventory.

Management Liability

Legislation increasingly holds directors, officers, employers and companies liable for their actions. A Management Liability policy provides coverage for a variety of situations resulting from legal action being taken against a company

Surety Bonds

Surety Bonds are used in business operations when a risk of unfulfilled obligations is present. These bonds are a promise by a surety (or guarantor) to pay an agreed upon amount should a company incur losses due to a third party's failure to fulfill the terms of a contract or obligation.

Business Related Life Insurance

A Business Related Life Insurance policy is often a cornerstone of a company's succession plan should a key person in the company unexpectedly pass away. This type of policy compensates companies for financial losses that arise from the death or extended incapacity of an important member of the company.

Cyber Liability Insurance

Cyber Liability Insurance protects companies from information technology risks. These programs may cover financial losses due to data distortion, hacking, extortion, network infections, denial of service attacks, failure to safeguard data and more.

Business Interruption Insurance

A Business Interruption Insurance policy covers up to 12 months of lost income should a company be forced to put business operations on hold due to damaged property preventing normal business functions.