Employee Benefits Overview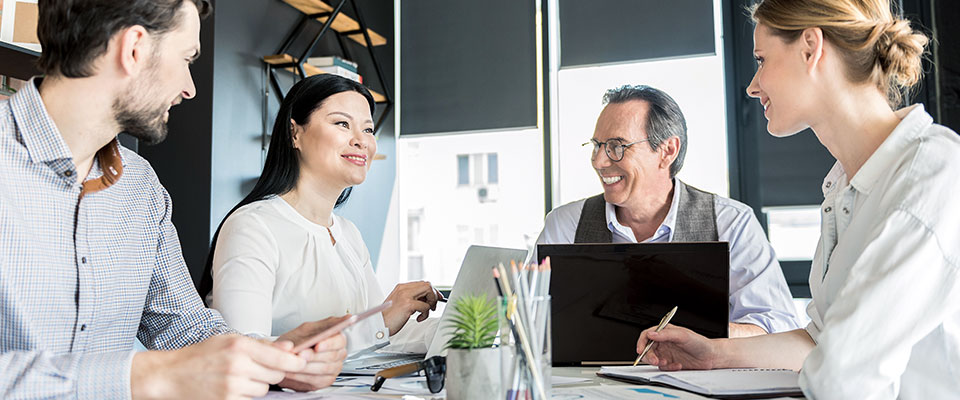 Building a Holistic, Integrated Benefits Strategy
Members Insurance Advisors, a wholly owned subsidiary of Delta Community Credit Union, offers a fresh approach to employee benefits. The health care industry is constantly changing, which makes it more difficult for companies to maintain compliance, provide benefit packages that fully meet the demands of employees and remain competitive with their offerings.

A holistic employee benefits strategy will help retain top employees, attract new talent and avoid unnecessary penalties associated with non-compliance to federal regulations. Our expert team is well positioned to create a long-term benefits plan that helps achieve your business goals.
Services We Offer
When you become a Members Insurance Advisors client, you can expect an unprecedented level of care and trust. We'll work to minimize your benefit plan's legal and regulatory risk and help employees confidently navigate the changing health care system. Our expert advisors work closely with you to properly identify the right solutions for your company's needs.
Our services and products include:
Resources to assist with regulations and compliance obligations
Defined contribution health care strategies
Controlled cost of benefits
Benefits plan consulting
Core and voluntary benefits integration
Employee communications to help retain and educate key talent
Benefits plan benchmarking
Key Employee Health & Benefits Products
Benefits Benchmarking

Our Benefits Benchmarking service details how your benefits offering compares to other companies within the industry, which allows you to remain competitive within the market.

Regulations & Compliance

Adherence to strict regulations that are constantly evolving can be a challenge. We can help you maintain compliance and understand how regulatory changes may impact your company.

Benefits Integration

Many companies focus on "core" benefits—medical, dental and vision—and lose track of the opportunity provided by an overall benefits integration package. Let us find creative ways to help with your employee benefits strategy.
Policies are administered and underwritten by a third party.